2008 Avalon Paradise L Elite RC 24 150HP
$22,995.00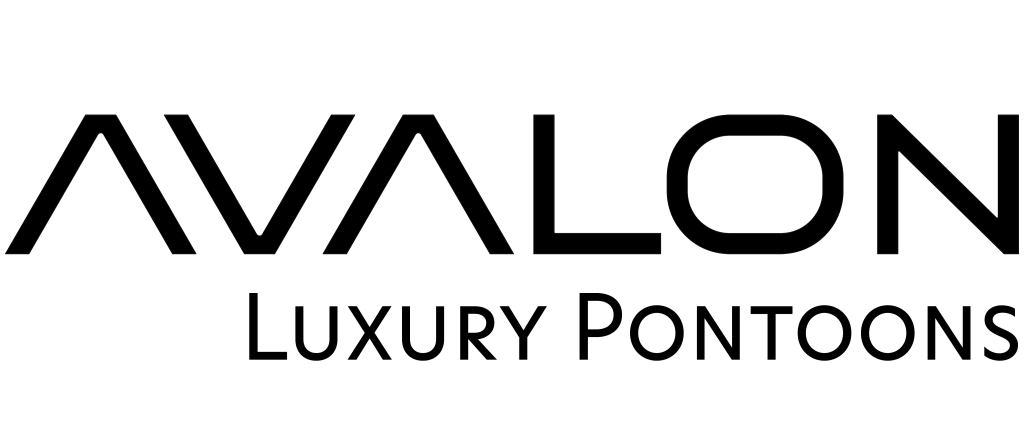 ---
IMG_8543
Model
Paradise L Elite RC 24 150HP
Overview
---
Dealer Insights
Nice condition! 150HP Honda
Power bimini!
New cover
Ski tow bar.
Description
This craft brings luxury and comfort to a whole new level. The RC is equipped with plush Paradise furnishings and amenities mounted on the Heavy duty L series frame. Added are the beautiful, Avalon exclusive, Comfortplush tm Bow recliners. These reclining, swiveling chairs allow you to enjoy romantic relaxation, or use the nearby stainless steel rod holders and livewell to add comfortable fishing to your relaxation.


Construction


The construction begins with heavy duty 25 in. diameter first quality Aluminum pontoons. These pontoons do not require acid dipping to give them a consistent finish, they are of a consistent finish right from the start. All "L" series pontoons feature our EXCLUSIVE side keel protection and Integrated nose cone fins. Also EXCLUSIVE are our double full riser connections. These solid pieces of heavy duty extruded aluminum run the full length of the pontoon on the inside and outside providing the strongest connection from pontoon to deck. Our EXCLUSIVE motor pod is engineered for today's heavy 4 stroke motors. It is stronger, thicker and double connected with 16 stainless steel 3/8 in. bolts. Check that against any brand!


Avalon "L" series models are built with 3 in. high .188 thickness "C" channel crossbeams that are bolted again with stainless steel 3/8" bolts to the double riser systems. Our 3/4 in. marine decking is then Bolted to the crossbeams with stainless steel bolts, and locknuts. This crossbeam and deck construction is used only in the highest quality Top end models. Many competitors build what they call "Top end" models using 2 in., .125 thickness hat, "Z", or "C" channels that require extra crossbeams for support. They then tech screw the deck to the crossbeam. Although this type of construction is used on many less expensive pontoon boats, it is not the level of heavy duty construction expected for a top end model. Our pontoon and crossbeam construction, and decking, carry a Limited lifetime warranty The entire setup is then framed with heavy duty .090 anodized rub rail with a heavy duty rubber bumper (black so it doesn't show scuffing) insert, and then finished off with the heaviest EXCLUSIVE polished stainless steel corners on ALL 4 corners.


Inside, Avalon models feature the industry's only EXCLUSIVE Aluminum seat base frames. These lifetime guaranteed compartments feature the largest storage capacity and the only flow through ventilation available. Even when the compartment is closed and the cover is on, items under the seat bases are receiving airflow to dry the area and to help prevent mold and mildew


Safety


Avalon "L" series feature the tallest heaviest anodized wall railings to keep people more secure. Finger guards are provided at all gate openings. Trip hazards are eliminated by providing recessed pop up cleats, Docklights built into the walls, and no rail across the front deck. Our nose cone fins are trimmed to reduce rough edges.
Modern Radius front walls
Plush pillowed custom furnishings
High back, plush reclining Admiral's chair
Polished aluminum & woodgrain steering wheel
2 moveable stainless steel cup holders
Waterproof Clarion CD Stereo
2 bow Luxurious low back recliners with head rest, slide and swivel
Bow cocktail table
Stainless steel rod holders near recliners
Livewell under port bow bench
Garmin in Dash Color GPS with fishfinder, GPS speedometer and water temp.
Clarion CD Stereo with 4 high power speakers
MP3 input Jack
Hydraulic Steering
Deluxe Helmstand featuring an Automotive style, vinyl wrapped, wood grain dash, drop in cooler, Gauge package, lighted toggle switches, and quick release windshield
Polished Aluminum Tilt Steering wheel
Plush Reclining drivers chair with slide and swivel adjustment
Wine rack with 4 glasses and carafe
Plush embroidered furnishings made with Avalon's exclusive easy to clean, puncture resistant, 50 gauge thickness Matrix 50 vinyl.
Aluminum seat base frames with extra large storage capacity and flow through ventilation
Stainless Steel cup holders
28 oz designer Hi Lo carpet
Full Color matched Mooring Cover
Color Matched 10 Bimini top with Heavy Duty 1 1/4" framing, light, and quick release brackets.
Built in Halogen docking lights
Stainless Steel Boarding Ladder
Ergonomic table with locking table bases in fore and aft areas.
8 1/2' wide
25" Diameter Pontoons
Polished Stainless Steel Deck Corners
Heavy duty 4" reinforced Deck Rail with rubber bumper
Exclusive Pontoon Side keels
Exclusive double full riser connections
Heavy Duty 3" C-Channel Crossbeams
3/4" Marine flooring Bolted to crossbeams
Double Bolted heavy duty motor pod designed for 4 stroke motor weight.
Specifications
Pontoon Length: 24 ft.
Pontoon Diameter: 25 in.
Deck Width: 8.5 ft.
Weight w/ Furniture: 2,272 lbs.
Max Weight Capacity: 2,660 lbs.
Max Engine: 150 hp
Max No. Persons: 16 (2,240 lbs.)
Performance Options
5 x 7 High Performance Package - Two - 25" outside pontoons & One - 27" Center pontoon - plus many more features.
CTS -(Center Tube System) "L" Series = 3 - 25" Diameter pontoons
HPP (High Performance Pontoons -available only w/ CTS)
42 Gallon Fuel Tank for Center Pontoon
Inboard / Outboard up to 350 Hp available only as a CTS model)
Corsa Captain's Choice Through Hull Exhaust (I/O Only)
Electric Power Assist Steering
Rough Water Package (for CTS/HPP & (5 X 7)
Deck Options
Aluminum Decking
Aluminum Undersheeting
Flooring
Vinyl Flooring
Snap-in Carpet (upgrade to vinyl flooring also required)
Captain's Chairs
Vinyl Flooring
Snap-in Carpet (upgrade to vinyl flooring also required)
Tops
2nd Bimini Top
Standard Walk-on Sun Roof (8' or 10') w/Ladder (ladder at front of roof except on Elite models) factory pre installed only. -22' and larger boats only
Deluxe Walk-on Sun Roof (8' or 10') w/Ladder at front of roof only.,Walls, and Cushions (22' and larger) factory pre installed only
9' or 12' Aluminum Hard Top
Camper Enclosures - Factory pre-installed only
1/2 Camper Enclosure
Full Camper Enclosure (22' - 24' only)
Watersport Options
Ski Tow Bar
Waterski / Wakeboard Tower
Ski Storage in Center Pontoon
Miscellaneous Options
Electric Faucet & Water Jugs to Convert to Sink
Stainless Rail Mounted Gas Grill
Inflatable Bed
Platinum Dash Panel
Sea Star Hydraulic Steering for Motors Over 150hp
Premium Sound System Upgrade (6 coaxial spkrs., subwoofer, amp.)
Sirius Satellite Service
Wash down kit with sprayer and pump
Optional Equipment
2 Built-in Fenders (exch. for wine rack)
Built in Trash Can (exch. for wine rack )
Mood Lighting
Table Pedestal - Adjustable Height
Specs
Engine
Max HP

150 hp
General
Deck Width

8.5 ft.
Weight

2,272 lbs.
Capacity

16 (2,240 lbs.)
Max Carry Capacity

2,660 lbs.